Sustainable tourism in Cevennes
Our journey to Ecotourism
Over the centuries, life has always been hard in the Cévennes.
The reliefs of the mountains are steep and the erosion strong. In order to be able to cultivate these lands, generations of peasants have erected dry stone walls ("bancels" or "faïsses").
Everything was done by hand because mechanization was not possible in the mountains. Water was scarce too.
The result is thrifty, proud, hard-working Cévennes inhabitants who are fully aware of the nature that surrounds them.
Stemming from agriculture and originating from villages around Saint-Jean-du-Gard, the Daumet family from Mas Cauvy has always, by nature and quite naturally, respected its environment and used the resource-saving techniques advocated today.
However, it is always possible to question yourself and do better. To do this, it is now necessary to structure our approach and measure our progress.
We are supported by ADEME (Agency for Ecological Transition) and Cévennes Tourisme (the tourist office of Alès Agglomeration).
It is a virtuous path in which we are committed and in which we invite you to participate at your own pace.
The Cevennes Tourism Office has set up a label for Sustainable Tourism.
The objective of this certification is to promote tourism that is more respectful of the environment, alongside the Cevennes National Park.
Following a thorough audit, the commission awarded Mas Cauvy the "eco-motivated" level, which rewards our efforts made so far.
The goal :
Reduce the impact of tourist activity on the environment through simple actions

Develop eco-responsible tourism

Promoting accommodation for a clientele increasingly concerned about eco-gestures

Reduce energy consumption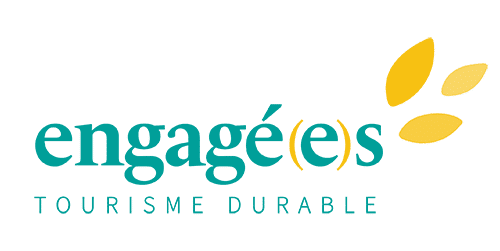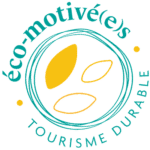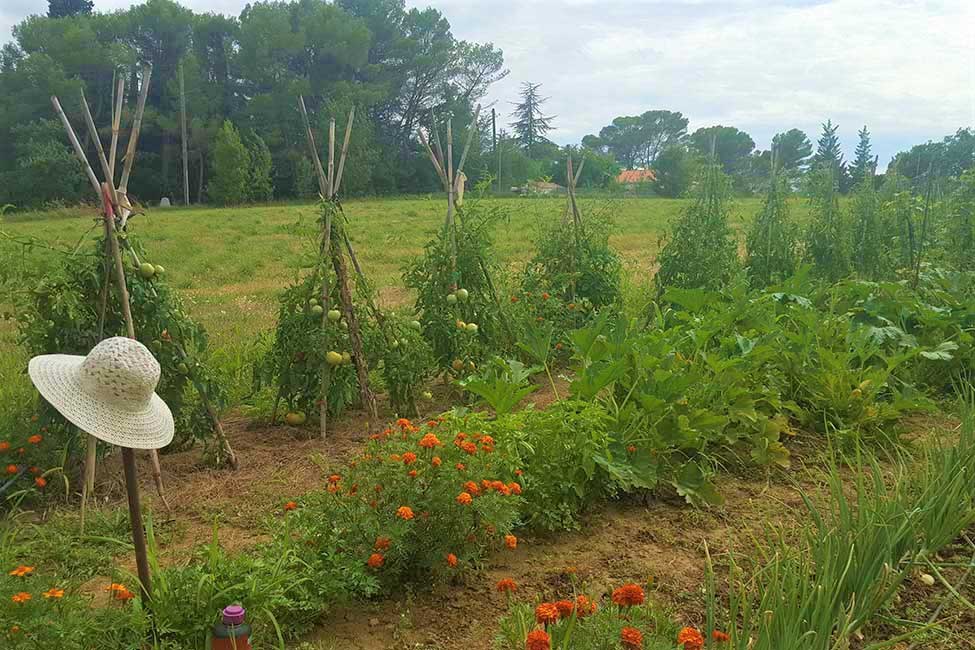 selective sorting with recovery of food waste for our hens
low consumption bulbs and exterior lamps with presence detector
water consumption reduction system (flow reducer for taps and showers, double flushes, pipe insulation)
rainwater harvesting for irrigation
bed and bathroom linen with the Oeko-tex label
sanitation by phyto-purification
recycled toilet paper

electronic correspondence favored rather than sending a brochure

planting of local species adapted to the hot and dry climate
protection of biodiversity
enhancement of local heritage

use of recycled printing paper

natural and/or eco-responsible cleaning products

use of a night cover for the swimming pool to keep the heat of the water

investment in more efficient washing machines

renovation of the roof of the reception building with the installation of insulation to keep it cool

construction of a vegetated pergola source of shade and freshness

official LPO refuge (bird protection league)

compost for the campsite

installation of insulating French windows for guest rooms
own homemade jam with fruits from the garden
improve the management of recyclable waste according to the new instructions of the Agglo (container paper/cardboard)
feasibility study on solar thermal energy
roof renovation with improved insulation
highlighting our actions by posting
promotion of short circuits for local products
How can you help the sustainable tourism in Cevennes?
You too can participate in this process with simple gestures.
On site :
have economical water management
close the door, window and shutters during the day to prevent the heat from entering
do not leave the fan or lamps on in your absence
sort your waste according to the bins available to you
do not throw sanitary pads or wipes down the toilet
During your touristic visits:
do not leave waste in nature
no loud music
respect the animals
take an interest in nearby natural environments

at the river, if you make a dam of pebbles, destroy it before leaving, otherwise some fish will not be able to come up

prefer local and artisanal products
use a gourd instead of plastic bottles
Testing sustainable ways to get around :
The Gard Chamber of Commerce, which has allowed us to carry out a complete environmental diagnosis to identify our action plan.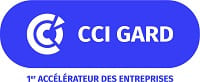 The ADEME and France Relance, which enabled us to finance the necessary investments.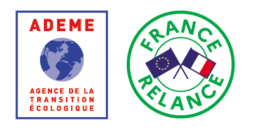 Cevennes Tourisme (our local tourist office) thanks to its 100% sustainable tourism personalized support.