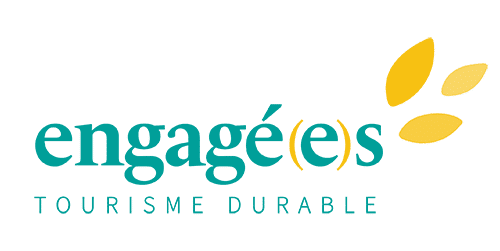 Small campsite in France with pool
If you dream of a quiet, convivial, and authentic holiday in nature, come and discover our small campsite in France and its magnificent view of the Cevennes: a real anti-stress remedy!
Campsite open from April 1 to September 30
Small camping or B&B in France
Close to everything but in the countryside, the Mas Cauvy is a unique, spacious and welcoming place for a quiet and relaxing holiday.
With 300 days of sunshine a year, our region enjoys a privileged climate.
Just 1 hour from the Mediterranean Sea, come and enjoy the sweetness of the south of France.
Mas Cauvy is located between Alès and Anduze, at the foot of the Cevennes. Our region will surprise you with the diversity and quality of its many tourist sites.
Small rural campsite with large and spaces pitches
No organized entertainment, a simple old-fashioned setting where the tranquillity and well-being of all is our priority.
On the estate of an old farmhouse, our small campsite in France offers only 28 locations. The Mas Cauvy is classified as "2 épis" by the Gites de France du Gard and will charm you with its exceptional view on the chain of the Cevennes.
Our small rural campsite is ideal for families. Children can enjoy nature, the space, the games, and the swimming pool without risk. Parents will find the campsite of their childhood, where tranquility and conviviality reign in a family atmosphere!
No organized entertainment, a simple old-fashioned setting where the tranquillity and well-being of all is our priority
See more on our small campsite in France
Luxe camping with a Bell tent or a Safari tent
Try glamping in the South of France in our small rural campsite near the Cevennes!
Do you dream of camping without being burdened with all the necessary equipment? Do you like nature, sleeping in a tent, but don't want to sacrifice your comfort with it?
you have a choice between our Bell tent (4 people) and our Safari tent (5 people). Both will provide great comfort for an amazing camping experience.
"Glamping", a contraction of "glamorous camping", is a practical and comfortable alternative to classic camping.
In our Bell Sibley tent or our Safari tent, you will rediscover the joys of camping!
See more on Glamping France
Our comfortable and friendly BnB rooms
For those who want more comfort, the Mas Cauvy also offers spacious and comfortable guest rooms, with independent access from the balcony. All rooms have a private shower room with washbasin and toilets. The bed and bath linen are provided.
The breakfast, a real moment of conviviality, takes place under an arbour, to make you enjoy the sweetness of our climate in the morning.
You can also enjoy the camping space, picnic, play a game of petanque or relax in the swimming pool. A playground is also available for children.
See more on the Bed and Breakfast Cevennes
Languedoc Roussillon : an exceptional region to discover!
The Mas Cauvy farm campsite is located in the Gard region of France, close to the Cevennes.
The region is full of exceptional cultural and historical riches. A meeting point between the Cevennes, Languedoc, Provence, Camargue, and Mediterranean, the beauty and variety of landscapes will fascinate you.
In the center of these different territories, our small campsite in France enjoys easy and quick access to many nearby sights such as the Pont du Gard, Nîmes, Avignon, Montpellier, and the Mediterranean sea at about 1h drive only.
See more on Cevennes Tourism
Our customers ' feedbacks
Your satisfaction is our priority!
"Tranquillity personified !

Wonderful campsite in the Cevenne in southern France, visited in Sept 2019 for the 2nd time after a recommendation by friends. Beautifully situated site looking out over woods & farmland & surrounded by pretty market towns with loads to do. The site is run by a lovely lady who couldn't be more helpful. Shower & toilet facilities have recently been modernised & are kept very clean"

Jeff

Tripadvisor - December 2019
"Wonderful three weeks in peaceful site

Peace, far reaching views from large pitches, and spotless toilet facilities. What more do you need? The area has everything you need in terms of supermarkets, butchers and boulangeries, and masses to offer in terms of sightseeing - the Camargues, Arles and Nimes for Roman sites, far reaching flat topped mountains of the Cevennes for hiking, and the Tarn Gorge and the Gardon for canoeing. Go there, you won't be disappointed."

oakleycoakley

Tripadvisor - December 2019
"We stayed on the camp site. Extremely clean and tidy site including the toilets, showers, pool and washing areas.
Camping pitches have been created to ensure more comfort whilst still maintaining the natural ground.
Wonderful views on site of the surrounding area to the north and east.
The owners are very friendly and speak fluent English, offering advice and knowledge of the surrounding area to maximise your enjoyment of the area.
A few games for the kids in the site office.
Would definitely visit this camp site again without any hesitation.
Local amenities are a 5 min drive away selling everything you might need."

Iain

Google - July 2019
"One of the best sites in France, clean spacious and friendly with fantastic views

Panoramic views, Rustique facilities, superb pool and amazing owner this is a real gem off the beaten track.
That is located perfect for visiting the region, we were blessed to have the opportunity to stay here for 4 nights during our current adventures in France.
If you want super paradise where you can switch off and kick back and enjoy the most amazing views in a tranquil basic but beautiful site, then make a beeline for here !"

Kevin

Facebook - June 2019
"We camped here in late May 2019 and had a wonderful time. The new toilet/shower/washing up facilities were great and were kept spotless. The pitches were spacious, level and the whole site well kept. We were made very welcome; Sophie's excellent English made things so easy and both she and Eric were very helpful and mines of local knowledge. It's a very good location for sight seeing; e.g. Nimes, Pont du Gard, Cevennes, Carmargue and attractive medieval villages are all within easy reach. Lovely, quiet site ideal for both couples and families."

Lynn & Paul

May 2019
"We stayed two weeks this summer and loved it! Very friendly atmosphere and owners, thank you! We had a very large pitch to place our tent, lots of shadow and we loved the privacy"

Emiel

Google - Sept 2018
"La belle vie
Panoramic views, Rustique facilities, superb pool and amazing owner this is a real gem off the beaten track.

That is located perfect for visiting the region, we were blessed to have the opportunity to stay here for 4 nights during our current adventures in France.

If you want super paradise where you can switch off and kick back and enjoy the most amazing views in a tranquil basic but beautiful site, then make a beeline for here !"

Kevin L

Tripadvisor - july 2018
"Stayed here in May. The welcome was very friendly. Plenty of toilets and showers, all very clean, and there's a pool."

Beaker

Google - 2018
"Beautiful peaceful natural campsite in lovely countryside"

Carol

Facebook - Sept 2018
"Great campsite in a rural location with friendly helpful staff and stunning views of the surrounding countryside. Clean toilets and shower units and a good swimming pool. A great example of a back-to-basics campsite. Plenty to do locally with the nearest town having everything you could need."

David

Facebook - July 2017